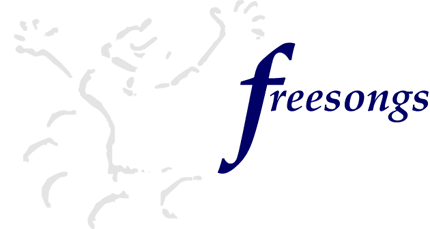 Freesongs is a non-profit-making venture that runs out of North Kent Community Church with a simple aim - to provide free worship material for the church. freesongs' vision is not just to share songs written at NKCC but also to provide a way in which others can share their songs too.
Please use the links on the left or get in touch with us for more information.
Why free?
These songs have been a blessing to us and we simply want to share them with others. We also feel it is an effective way of getting the songs to as many people as possible. "Freely you have received, freely give." - Matthew 10:8.
How it works
CDs
We produce CDs and distribute them through churches, events, individuals and via mail. Every CD produced has already been paid for and is therefore free to those who receive it. Gifts and donations then enable us to produce more CDs.
Website
Words, chords, acetates and other supporting material are available for download from the freesongs CDs page.
freesongs finances
freesongs is a non-profit making venture and runs on gifts and donations. New CDs are financed by the money given and donated from the distribution of previous CDs. freesongs' policy is always to stay in the black - no cash, no CDs!
Copyright
All songs and copyrights are owned by the songwriters who have given permission to freesongs to record, distribute and promote the songs. The songwriters also give authorisation to the church throughout the world to use, play, photocopy and project their songs free of charge, and if appropriate to re-record them for personal purposes or for the benefit of the church, but not for re-sale or financial profit.