"to see 'whole' men and women, set free from strongholds, healed of past wounds, delivered from Satan's lies and living in truth and freedom"
- our vision
Why 'Sozo'?
Sozo is the Greek word that translates 'saved,' 'healed,' and 'delivered' and it is used many times in the New Testament:
'For if you confess with your mouth Jesus is Lord and believe in your heart that God raised him from the dead, you shall be saved' (sozo).
- Romans 10:9
'But Jesus, turning and seeing her said, "Daughter take courage your faith has made you well" (sozo) and at once the woman was made well' (sozo).
- Matthew 9:22
'And those who had seen it reported to them how the man who was demon-possessed had been made well' (sozo).
- Luke 8:36
Bethel Sozo at NKCC
A Bethel Sozo ministry began at NKCC in 2008 after Donna King and Christine West attended the basic and advanced Sozo training given by a team from Bethel Church.
Since that time our purpose has been to help people learn to live in 'wholeness' and grow in their connection to the Godhead - Father, Son and Holy Spirit. To achieve this we focus on the wounds and the lies that people have in their lives, which keep them from living life to the full, in healthy relationship with God and one another.
The Bethel Sozo ministry
is a unique, gentle inner healing ministry
aims to quickly get to the root of things that are hindering your connection with the Godhead.
is led by the Holy Spirit
uses a series of 'tools' such as 'Father Ladder'
is NOT a counseling session
By using the sozo tools and following the Holy Spirit we have seen wounds healed, strongholds broken and truth revealed. This brings greater freedom and intimacy with Father, Son and Holy Spirit.
A Sozo session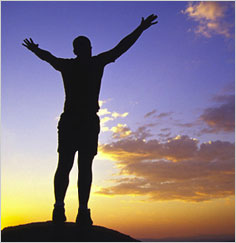 A Sozo session generally lasts around 2 - 2½ hours and is conducted by two people who will, with the help of the Holy Spirit, walk you through the process towards freedom and wholeness.
It will be a time of interacting with Father, Son and Holy Spirit and discovering more of your God given identity and destiny.
If you would like to know more about Sozo please see the information on this website or get in touch with the Sozo team using the links at the top of this page.
To request a Sozo session please click here.
---
NKCC Healing Centre
Sozo is primarily an inner healing ministry. If you have a need of physical healing please see the information on our Healing Centre.