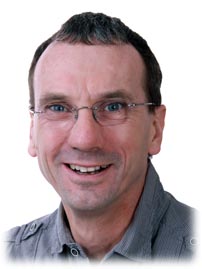 Pete has been part of NKCC since 1988 when he moved to live in New Ash Green with his wife, Kim and two children, David and Kerry. At that time he was a partner in General Practice in Swanley. After a while Pete took on the leadership role of the church and due to sustained growth and increasing time demands of the church in 1994 he laid down his GP partnership in order to devote more time to the work of the church.
Since that time Pete has helped NKCC to develop into a church serving a wide area and helping the development of other churches in the UK and overseas. Kim has travelled with him on many occasions, as they work together to help others.
When asked "What do you do?" Pete likes to reply "My job is to bring hope to people wherever I am."
Last Updated on Friday, 10 February 2012 16:18
Read more...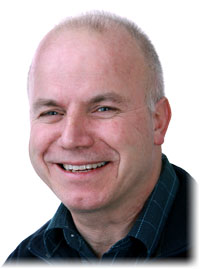 After studying for a degree in Religious Studies and training for teaching David taught Religious Education at secondary school for eleven years followed by three years as an education advisor linking teachers and people working in industry.
In 1992 he planted a church in Gravesend which he led for thirteen years eventually merging with NKCC in 2005.
As part of the eldership team at NKCC David oversees teaching and evangelism and directs the School of Supernatural Ministry.
He has a passion to see people find intimacy with God, identity in Christ and impact the world around them by living a naturally supernatural lifestyle.
Last Updated on Friday, 10 February 2012 16:23
Read more...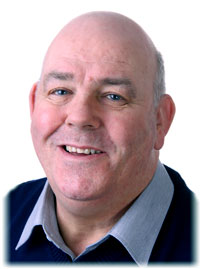 Jim became a Christian in 1971 when he was serving in the army. After leaving the army he has worked as a manager and a self employed consultant in the structural steel industry.
He was employed by NKCC in 1992 as a youth and children's pastor and then as an elder in 1994.
Jim has overseen our own children's work and children's work at regional and national events. He has taught children's leaders in local churches in France and the UK and also at larger children's leader conferences.
He now is focusing his attention on fulfilling his eldership responsibilities at NKCC, in particular overseeing a team whose aim is to encourage and enhance the pastoral life of the church by helping people to achieve all their God given potential.
Last Updated on Thursday, 09 June 2011 12:26
Read more...