"to be a worshipping community, devoted to Jesus and reaching out to others with His goodness, love and power"
- our purpose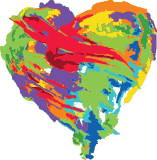 Based in New Ash Green, North Kent Community Church is a thriving and growing church serving the Gravesend area and the nearby towns and villages of North Kent. Our aim is simple and is summed up in our purpose statement above - to introduce others to Jesus and, in doing so, to make a real difference to people's lives and the surrounding area. And why do we want to do this? Because we believe that's what God wants to do!
Our purpose statement, shown above, describes what we aim to be in everything we do - this is what we want people to see when they encounter NKCC.
Sunday meetings
Our Sunday meeting is at the heart of our church life and best expresses what we are all about. Here people of all ages join together to meet with and worship a living God, to experience His awesome presence and to learn more about Him. God calls us to worship Him wholeheartedly so our meetings are lively, enthusiastic and fun! If this doesn't fit with your image of "church" then come along and see for yourself - God wants us to enjoy Him, not endure Him!
On Sunday we meet at 10:30am at Northfleet Technology College. A creche is available and activities are provided for children of all ages. A map showing the location of our meeting is available on the location page.
Other activities and events
NKCC also runs many regular activities for people of all ages and interests, from mother and toddler groups to men's football. Please see the church life section of this site or get in touch for more information. Our what's on page gives details of all the events and activities we've got planned. Sometimes we run bigger, one-off events and conferences - keep an eye on this website for details.
Connections
NKCC is a member of the Evangelical Alliance and has close connections with Bethel Church in Redding, California, lead by Bill Johnson. We are also a registered charity (charity N° 1102206).
More information
The information on this page provides a flavour of what NKCC is about but there's a lot more we could tell you. Please use the links and menu at the top of this page to find out more about the church and church life. If you'd like to know more about NKCC, it's activities and it's plans for the future we'd love to hear from you - please get in touch to find out more.